Z'EV : "A Maze Sing Wave" / Mister Drey : "There is no US" - SPETTRO RECORDS
New releases on SPETTRO RECORDS (
www.spettrorec.com
)
Z'EV | "A Maze Sing Wave" SR130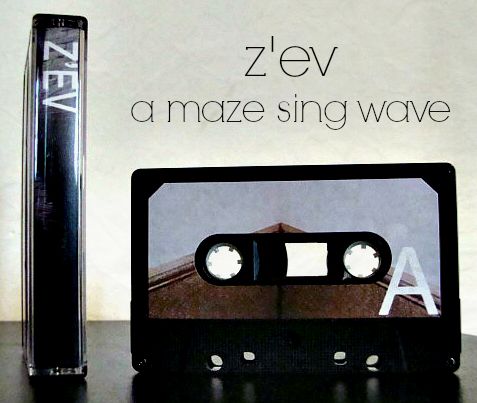 Type: Tape + Digital copy on
https://spettrorecords.bandcamp.com/album/a-maze-sing-wave
Location: U.S.A.
Date: 2015
Tracks: 4
Duration: 46 minutes
Genre: binary acoustics
Section: Tapes
Artwork: Akis Karanos
Price: 8 euros
Recorded in Sasso Marconi, Bologna, at John Duncan's residence, "A Maze Sing Wave" is Z'EV's latest work, especially composed for Spettro records.
It's needless to say what an honor it is to host Z'EV on Spettro, an artist I so much admire and that has so strongly made Spettro Records' history. It was him who played for Spettro's opening concert back in 2010, and it his him who will continue forging its destiny and giving us strength.
Mister Drey - "There is no US"
Cd and digital copy available here:
https://misterdrey.bandcamp.com/
"There is no"us" is a record about the feeling of loss. About instability, not being able to recognize where you live anymore. A records about doubt, confusion. About finding and deluding each other, failing. Again. About those feelings I couldn't keep hidden anymore."
credits
released July 23, 2015
Artwork by Akis Karanos
Photos by Nicola Boari